Potency No. 710 is fueled by plants and we are in love with their skin care products! If you have been looking for a CBD skincare line that provides results, smells amazing, and is safe for all skin types, check out Potency No. 710 today! 
Veriheal offers medical cannabis recommendations from the comfort of your own home. We utilized Veriheal for our recommendations in Oklahoma and have helped many others through the simple and easy process. Learn more here!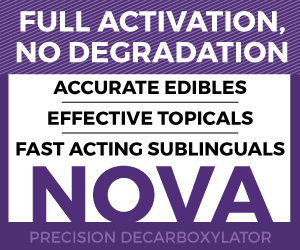 We love to decarb, infuse, and so much more with our Ardent Nova and we know that you will love it too!